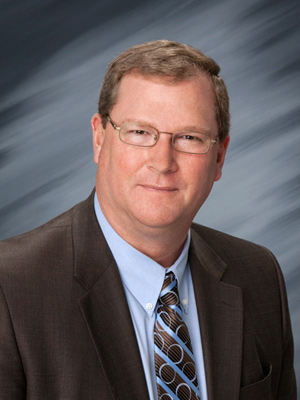 Andrew Kottkamp
Andrew Kottkamp co-founded this firm with his long-time friend, Nicholas Yedinak, in 2000. Mr. Kottkamp was born and raised in Pendleton, Oregon, and is a 1982 graduate from University of Notre Dame and a 1985 graduate from University of Oregon School of Law. Mr. Kotttkamp was employed as a Deputy Prosecuting Attorney through the Spokane County Prosecutor's Office beginning in 1989. In 1991, Mr. Kottkamp moved to Wenatchee where he has practiced ever since. Prior to co-founding Kottkamp & Yedinak, P.L.L.C., Mr. Kottkamp was a partner with two other local law firms.
Mr. Kottkamp currently serves as Land Use Hearing Examiner for seven area counties and fourteen cities and towns. Mr. Kottkamp has successfully tried cases to a jury in Chelan, Douglas, Grant, Kittitas, Yakima, Spokane and Okanogan Counties. Mr. Kottkamp's practice focuses on personal injury litigation (including representation of both plaintiffs and defendants), estate planning, probate, corporate law and adoptions.
Mr. Kottkamp is the past Director General, Assistant Director General, Program Director, Executive Board member and Board member of the Washington State Apple Blossom Festival. He has also served as President, Vice President and Board member of Wenatchee Central Lions and was awarded a Melvin Jones Fellow by Lions International. He has served as President of Keep it in the Valley Foundation, and was on the Executive Board and Executive Committee of the Grand Columbia Council of the Boy Scouts of America. He is a Silver Beaver recipient from the Grand Columbia Council of the Boy Scouts of America. Mr. Kottkamp is currently Secretary of Friends of Scout a Vista and serves as President of the Number 2 Canyon Water Users Association and his own Homeowners Association. Mr Kottkamp and his wife live in Wenatchee and have three grown children
Nicholas Yedinak
Nicholas Yedinak co-founded this firm with his good friend Andy Kottkamp in 2000. Mr. Yedinak graduated from Eastern Washington University in 1985 and from Gonzaga University School of Law in 1989. Mr. Yedinak worked for the law firm of Johnson , McLean & Rochelli PS., in Spokane before coming to Wenatchee in 1990. Mr. Yedinak lives in Wenatchee with his wife and two children.
Mr Yedinak's practice focuses on criminal law, family law and personal injury. He frequently serves as Chelan County District Court Judge Pro Tem and has served as Special Prosecutor for the City of Wenatchee. Mr Yedinak is currently on the Board of Directors for the Chelan/Douglas County Community Action Building Association. He also served as a board member of the Chelan/Douglas County Community Action Council.
Mr. Yedinak has been practicing law in Chelan County, Douglas County, Okanogan County, Grant County and Kittitas County since 1990. Mr. Yedinak also represents individuals in all aspects of family law to include dissolutions, child suppport modifications, parenting plan modifications, and paternity actions. Mr. Yedinak has 20 years of trial experience and has successfully defended individuals accused of serious felonies and misdemeanors from murder to driving under the influence.
Sean Esworthy
Sean Esworthy joined Kottkamp & Yedinak in 2015. Sean grew up in the Southern California where he graduated from the University of California, Santa Barbara in 2005. Sean then attended law school at Seattle University where he graduated, with honors, in 2010.
During law school, Sean was a Rule 9 Intern for the City of Marysville's Prosecuting Attorneys' Office. After passing the Washington State bar in late 2010, Sean took his prosecution experience to the beautiful Wenatchee Valley and worked for Johnson, Gaukroger, Smith, and Marchant, PS, in the role of Assistant City Attorney, where he prosecuted misdemeanors and gross misdemeanors, until early 2013. After that, his practice shifted towards civil litigation in the areas of personal injury, family law, public records, and litigation under Washington's Residential Landlord-Tenant Act.
Sean's practice now focuses primarily around criminal defense, juvenile law, unlawful detainers, and family law; however, he encourages clients needing help in other areas to seek his assistance. Outside of the courtroom, Sean enjoys participating in the Chelan-Douglas County Young Lawyers Association, where he serves as Secretary. He likes to stay active by working out, biking the loop trail, playing basketball, and hiking one of the many gorgeous trails that North Central Washington has to offer.
Zack Goytowski
Zack Goytowski joined Kottkamp & Yedinak in 2016. Zack was born in Moses Lake, Washington and graduated from the University of Idaho in 2012 with a Bachelors of Science. Zack then attended law school at University of Idaho College of Law where he graduated in 2016.
As an undergraduate Zack was elected three times to serve as a senator for the Associated Students of the University of Idaho. From that position he oversaw the allocation of a million-dollar budget and met with the state legislature to advocate on behalf of students.
During law school Zack received several honors including being elected Editor-In-Chief of the Idaho Critical legal Studies Journal, Elected President of the D. Craig Lewis Mock Trial Team, and wining the 2015 University Idaho Negotiation Competition. Zack was also a Rule 9 Intern for the Spokane Prosecuting Attorneys' Office and the University of Idaho College of Law Immigration Clinic.
Since being admitted to the Washington State Bar in 2016, Zack has been an active criminal defense attorney, and has successfully tried cases and secured not guilty verdicts by juries in Chelan County District Court. Zack's practice focuses around criminal defense and personal injury. In Zack's free time he enjoys competing in Brazilian Jui Jitsu tournaments and exploring the northwest.
Ryan Feeney
Ryan Feeney is a new associate attorney at the law firm of Kottkamp and Yedinak. He practices in the area of criminal law, family law and landlord/tenant law. He is a 2009 graduate of Gonzaga School of Law. Prior to becoming a lawyer, he was a journalist at newspapers across the country, including the Douglas County Empire Press, the Jasper, Ind., Herald, the Martinsburg, W.Va., Journal, and The Wenatchee World. Feeney is married to Nancy Feeney, his high school sweetheart, and together they have two sons, Jack, 18, and Zach, 22. Jack is an incoming senior at Eastmont High School for the 2018-19 school year and is involved in the school's basketball program. This fall, Zach will be a senior at Central Washington University where he is pursuing an undergraduate degree in English with plans to attend law school. Ryan enjoys gardening, playing his guitar, and being with his family